We are a specialist provider of trustee and associated services for foreign trusts using New Zealand as their jurisdiction of choice.
We have an excellent network of legal, accounting, banking and investment management services which we can engage to meet client needs in specialist areas as required. We aim to provide a full range of trustee services efficiently and cost effectively through this model, either directly or on a representative basis supporting internationally branded clients.
Why choose New Zealand as a trust jurisdiction
New Zealand has a long history of political and economic stability in a safe region and enjoys historic ties with Britain, Europe and the United States as well as fast-growing trade and investment links to Asia. It has a first world standard of living and a fully developed economy with an excellent reputation in legal, accounting, banking and trustee services. New Zealand has a common law legal system derived from its English legal heritage.
New Zealand offers a legislated tax-neutral environment for New Zealand based foreign trusts which are a well-established vehicle for carefully managing the inter-generational transfer of wealth. The tax treatment of such trusts is based on the residence of the settlor rather than the trustee so that, provided the settlor and the beneficiaries are resident outside New Zealand and there is no New Zealand sourced income, the trust will not be subject to New Zealand taxation of any kind. There are no inheritance taxes in New Zealand, nor do any forced inheritance rules apply.
New Zealand has statutory privacy laws and a professional privilege regime under which client information is kept strictly confidential. The name of the trust and details of the trustee must be provided to the New Zealand tax authorities and are subject to exchange of information tax treaties. For AML compliance purposes full details of the settlor, beneficiaries, trust assets and accounts must be maintained by the trustee who must also be satisfied that funds contributed to the trust are from a legitimate source.
About us
Antipodes Trust Group Limited is an independent New Zealand owned and operated trustee company with its origins in the legal practice formerly carried on by its principals. From small beginnings over 20 years ago the business has grown to be a significant provider of trustee services both domestic and international. The company is focused on providing discreet personal service for private clients, personalised pension funds and family offices, and building successful long term relationships with its clients, many of whom have been served by us for decades. While providing trustee and related services we endeavour to maintain existing client relationships with bankers, fund managers and other service providers wherever possible. Alternatively, we can provide introductions to our extensive network of banking and fund manager relationships around the world.
What we do
Our business comprises both trustee services provided directly to individual clients and also on a representative basis for internationally branded trustee companies seeking a presence in New Zealand where the scale of operation does not justify the establishment of a local subsidiary.
Our services include:
Trust establishment and administration including the provision of a trustee
Personalised pension fund planning and administration
Company establishment and administration
Family office services Representative Office
Establishing and maintaining international and local banking relationships
Through our service partners we can arrange:
Independent portfolio investment review and asset allocation analysis
Investment manager due diligence and selection
Bank and custodian due diligence and mandate review
Our people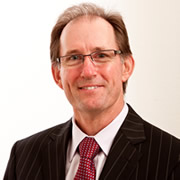 Ken Whitney, LLB (Hons), TEP is our executive director and main point of contact. Ken was a partner in a legal practice for over 25 years before becoming a full time executive director of the company. He specialised in trust and property law and continues to be a member of the Society of Trust and Estate Practitioners. Ken is also active in the charitable sector, being a board member of Philanthropy New Zealand, the peak body for philanthropy in New Zealand, a past trustee and Chair of Foundation North, New Zealand's largest philanthropic trust, a past Convenor of the Combined Community Trusts of New Zealand and a trustee of the Auckland Foundation. He is also a director of various trust companies and a trustee of a large number of private trusts.
Ian Ross, LLB (Hons), B.C.L. (Oxon). Ian is a non-executive director with over 40 years' experience in private legal practice specialising in property, trust and estate law and administration. Ian is a member of the New Zealand Law Society and is also a director of a number of trust companies and a trustee of a large number of private trusts.
Lynda Chapman, B.Com, CA - Senior Accountant. With over 30 years' accounting experience, Lynda is responsible for trust accounting, monitoring and reporting and deals with our banking relationships. Lynda has a Bachelor of Commerce degree from the University of Auckland and is a member of the New Zealand Institute of Chartered Accountants.
Contact
Antipodes Trust Group Ltd
Level 8 The Shortland Centre, 55-65 Shortland Street, Auckland 1010, New Zealand
PO Box 1822, Auckland 1140, New Zealand
Phone: +64 9 600 1530
Fax: +64 9 973 0152
Email: ken@antipodestrust.co.nz